Katya Katya's stunning 2018 Collection...
Posted on
So we had a lovely bride visit us recently to pick out a hair accessory to go with her beautiful Katya Katya gown. I have to say that I hadn't heard of this label until she came to visit us. As soon as she left I just had to go and check out the full collection, WOW WOW WOW!!!!! The gowns are stunning, just perfect for our collection of headpieces. If I was a bride choosing one of their gowns I would struggle to pick a favourite they are all totally gorgeous.
KATYA KATYA is a London based designer label that offers a unique selection of feminine bridal and womenswear pieces from Katya Shehurina. Originally from Latvia, Katya graduated from the prestigious ESMOD fashion design school studying the craft of couture. Following a period with renowned French designers Nicolas Fafiotte and David Purves, Katya decided to launch her own business in 2007, focusing on her unique design style which reflects modern vintage inspired aesthetic, impeccable craftsmanship and a lightweight ethereal finish.
Since then, her distinctive style has gained international recognition. As Katya's first flagship boutique opened in London in 2011, the brand has continuously attracted the attention of UK press as well as international buyers.
Blending modern vintage inspired styles with opulent lace and silk materials, Katya's vision is to create beautifully crafted made-to-order garments that combine versatility, comfort and timeless elegance. Although an affinity for vintage styles and exclusively feminine cuts resonates throughout her work, Katya finds great inspiration in the diversity of the contemporary world ensuring a wholly enduring aesthetic. The gentle use of colour, couture details, French lace, Italian silk and hand-embellished accessories create a look of exquisitely bold and chic refinement. She is often influenced by women's role in shaping society and so the Woman by Katya is charming, mysterious and graceful, but also vulnerable and sensitive. She attracts by her overwhelming power, freedom and unpredictable being.
So our favourite bit was to team them with some of our accessories, we are in love with the gowns with blue underlay, our latest opal range of headpieces will look amazing with these and our selection of honey crystal headpieces will go fab with their blush tone gowns. Here are our favourites from the collection: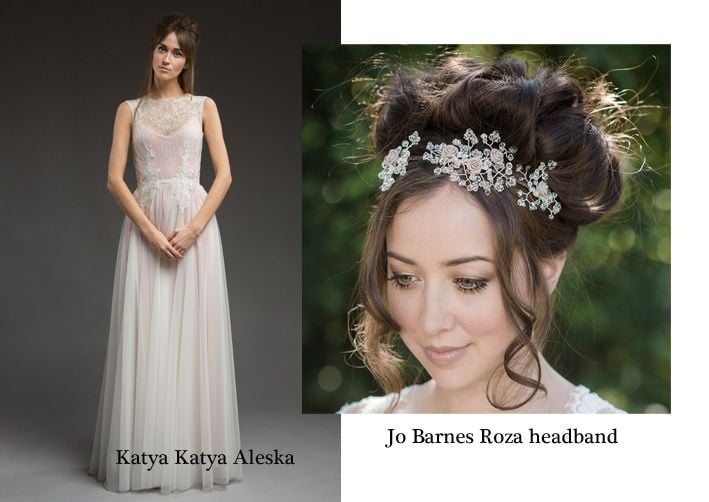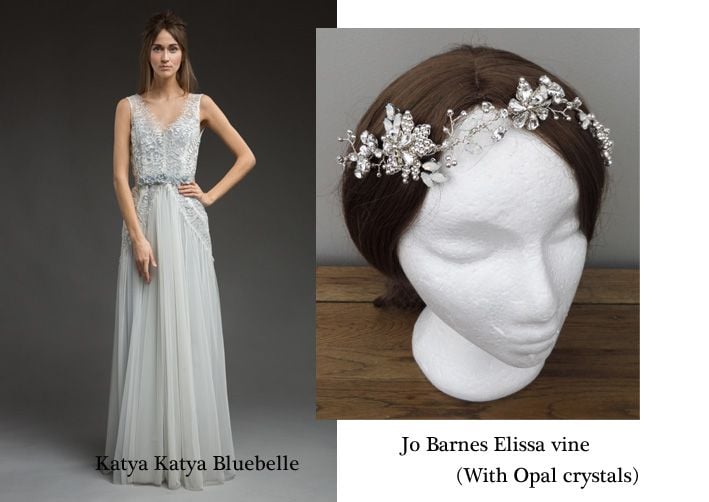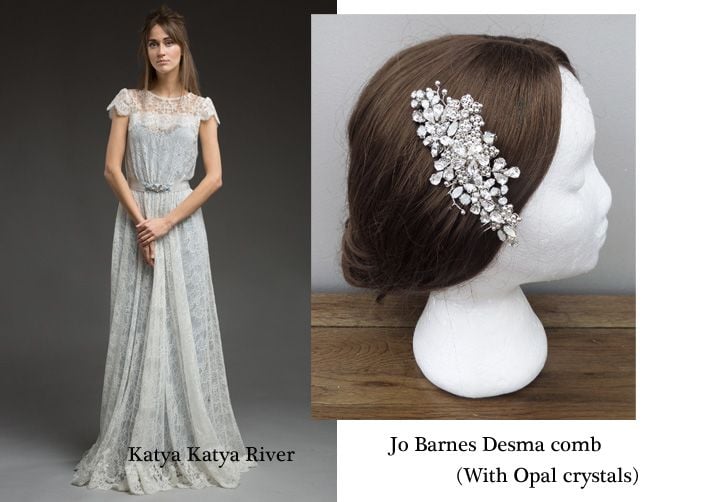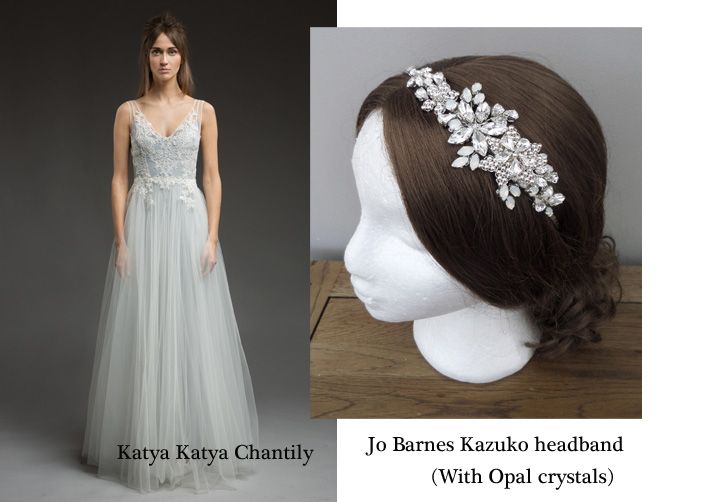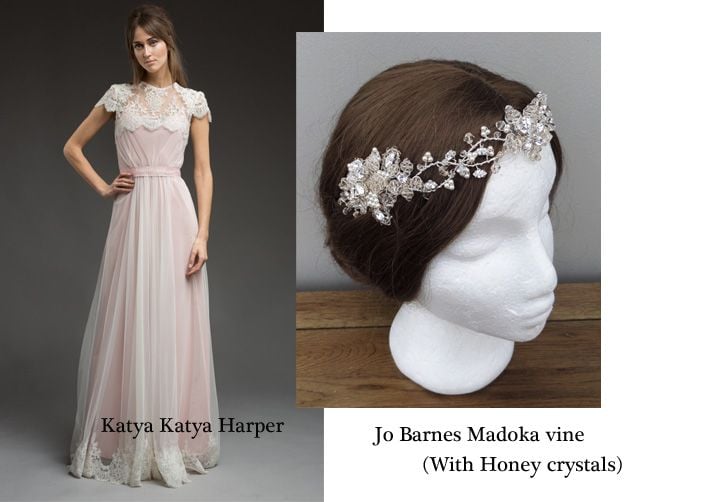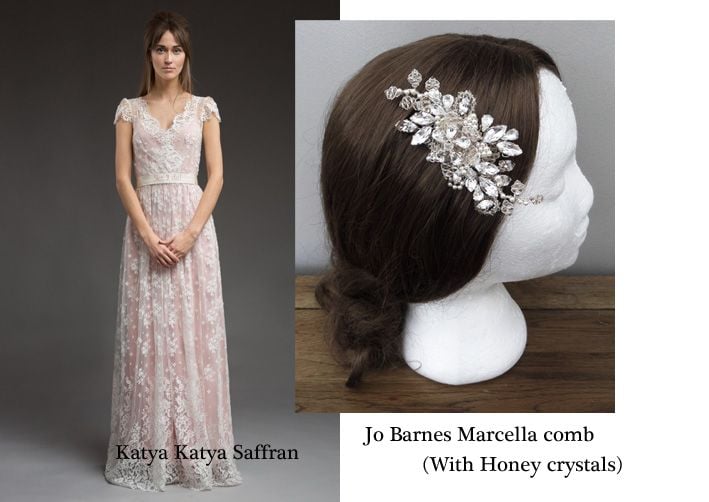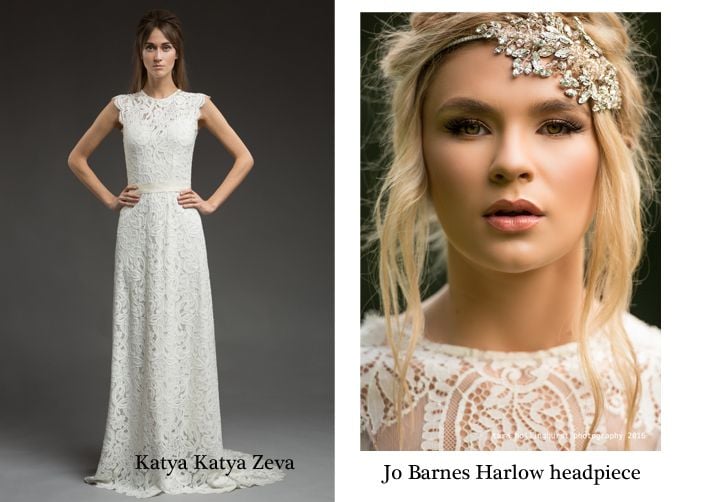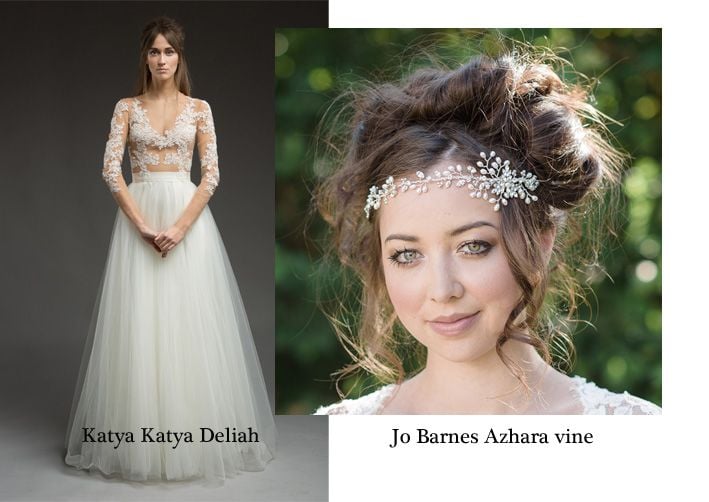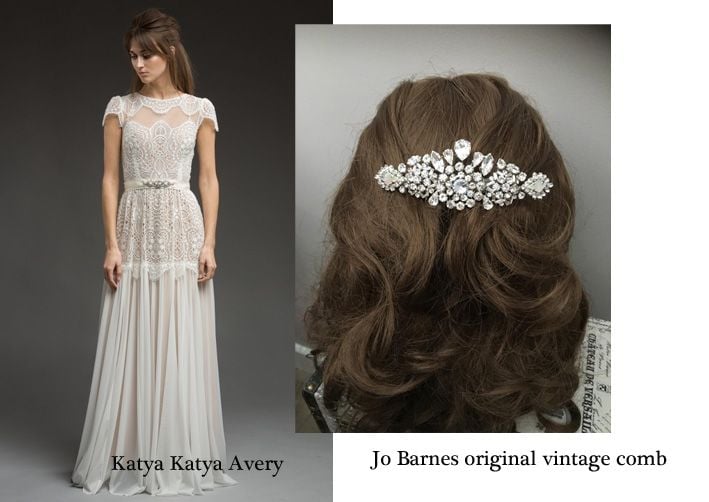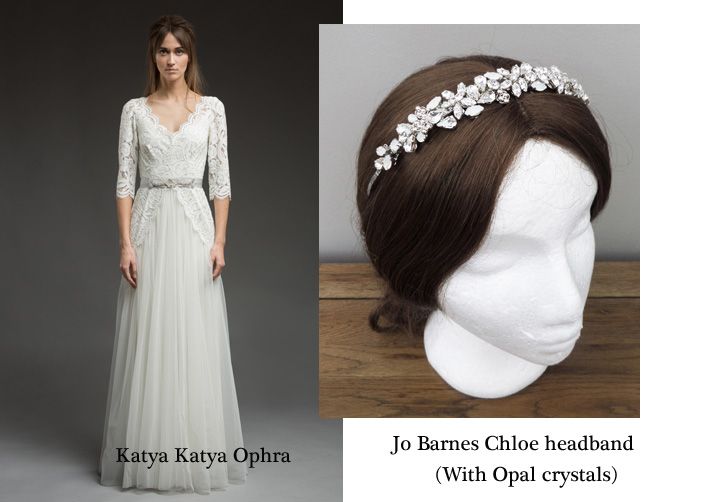 The collections are available in many of the world's finest bridal and designer boutiques as well as online at www.katyakatya.co.uk. In addition to the made-to-order vintage inspired bridal collections, KATYA KATYA offers a bespoke service for discerning clients who wish to commission a truly one-of-a-kind vintage inspired wedding dress.
We can't wait until they bring out their next collection and hopefully we will get to make more headpieces for Katya Katya brides this year.
Time to dash off and do the school run, have a good day lovelies...
Jo xxx