HAPPY NEW YEAR!!!
Posted on
Happy new year everyone and lets hope its an amazing one...
Firstly a HUGE congratulations to all you lovely peeps that got engaged over the festive season, you have a wonderful time ahead planning one of the biggest days of your lives.
2015 was a great year for us here at Jo Barnes, our sales doubled since 2014 which is absolutely incredible and we cannot thank our wonderful brides and stockists enough. We hope this figure will grow even higher in 2016, we have a couple of new collections in the pipeline, one due to launch in March/April and the second to launch September so we think its going to be another great year. We will give you a sneak peek at some of what is to come during January.
Its goodbye to 2015 but not goodbye to these beauts!!! These were our top sellers of 2015: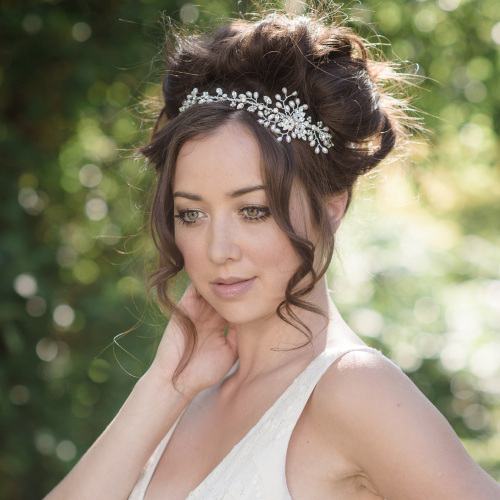 Azhara - Freshwater pearl and crystal hair vine, a piece that can be worn in many ways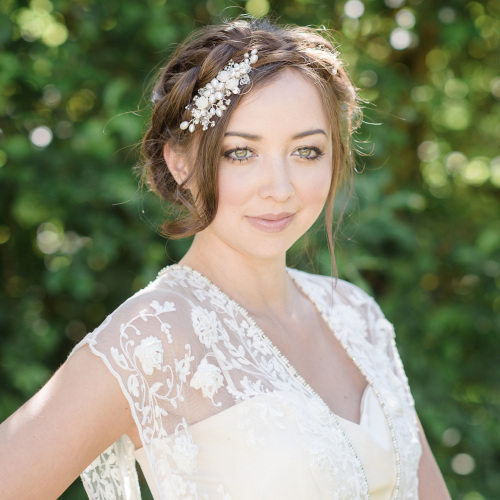 Nitzana - Elegant freshwater pearl and crystal hair comb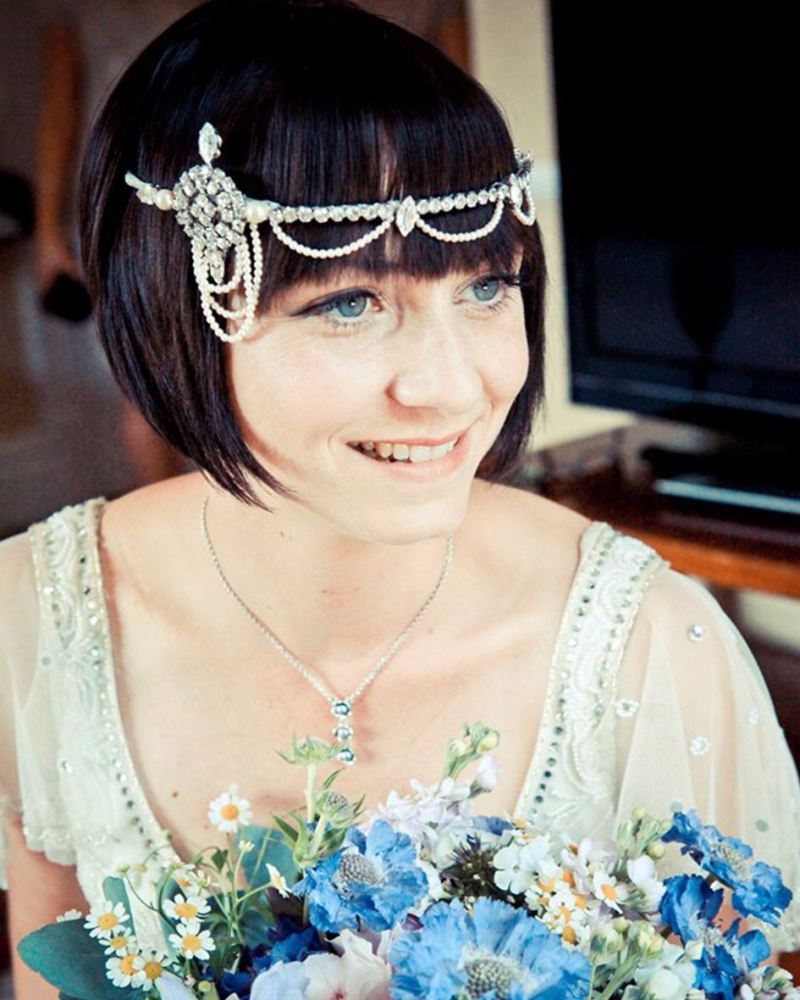 Zelda - Art deco inspired forehead band, still a Jo Barnes favourite!!!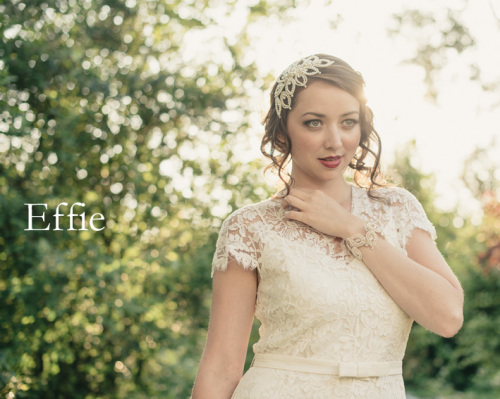 Effie - Fabulous Swarovski pearl side headdress, a wonderful and elegant statement piece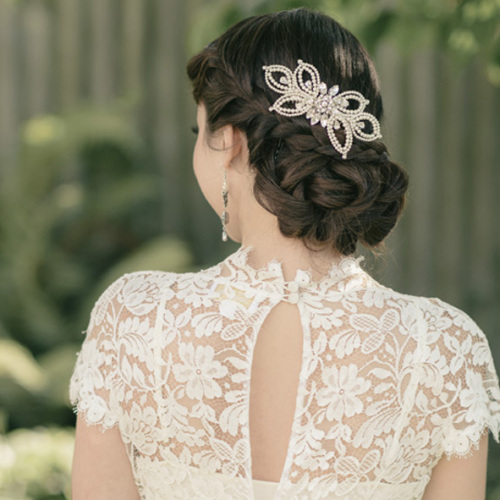 Erma - Elegant Swarovski pearl hair comb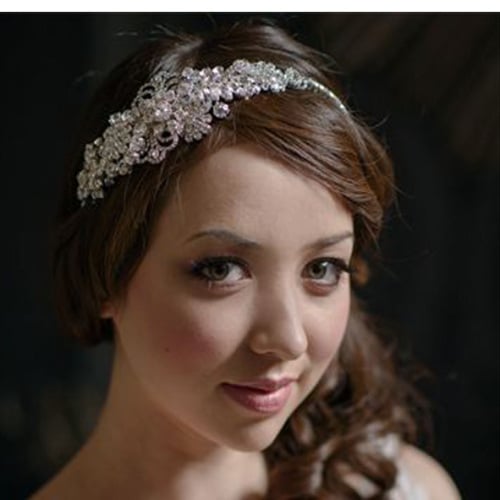 Gracie - A Jo Barnes classic and still a brides favourite!!!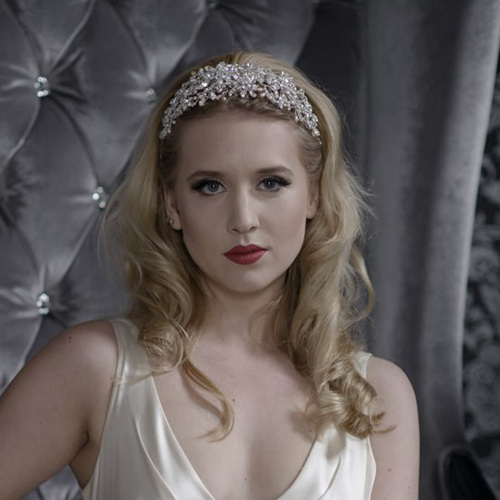 Flora - Exquisite Swarovski crystal and pearl statement piece
So that was our top sellers of 2015, I wonder what you lovely brides to be are going to choose in 2016 with the traditional style wedding gown making a comeback but also brides wanting to show their individual personality and opting for something a little different and not copying a look they have seen in a book. We have a lovely choice of original vintage pieces in our collection for all you brides that want to wear something a little different with a bit of history from the past and something you know no other bride will be wearing on her big day, so it will be totally unique to you.
Here are a few of our new original vintage designs: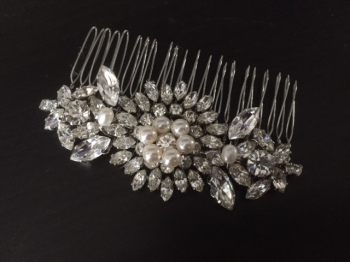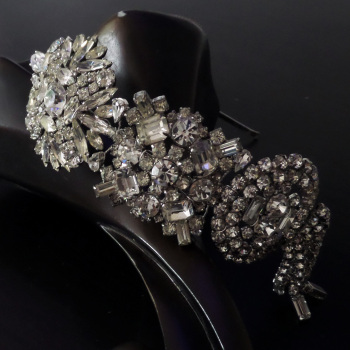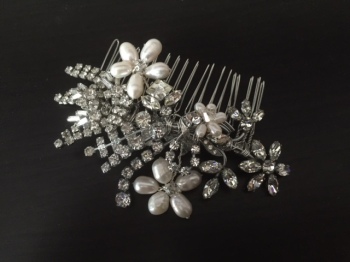 We have lots more vintage jewellery in our studio to turn into beautiful headwear, we will be adding new pieces to the collection very soon so keep your eye out. Also if you have some of your own sentimental jewellery that wish to incorporate into a design then please get in touch as we would love to work with you and transform this into a beautiful piece of jewellery for you to wear on your big day.
We would like to offer all you new brides to be 15% OFF the entire collection until 28 February 2016. Use code NEWYEAR2016OFF at check out, this excludes bespoke designs. (Please also note that we are booked up until March 2016 with bespoke designs).
That's all from us today folks, enjoy your first day of 2016 (even though it is pouring with rain!!!).
Lots of love
Jo Xxx