Catherine Deane bridal
Posted on
Hey everyone,
Hope you all had a fab weekend, time to share some prettiness with you from the very talented designer Catherine Deane. Catherine established her label here in the UK in London back in 2005. Born in Ireland, raised in South Africa and inspired by living in London and Hong Kong; Catherine's designs take cultural references from her nomadic lifestyle and her passion for long forgotten craft techniques and femininity.Traditional techniques with a modernist twist of simplicity form the foundation of Catherine's work and are fuelled by the continual search for new methods from around the world. Juxtaposition plays an important part in the aesthetic of Catherine's designs. Between textile and craft, strength and fragility and old meets new there is a consistent balance drawn in all that she creates; every Ying has a Yang.
All of these elements combine to create one of a kind, wearable pieces that enrich women with a sense of a femininity, beauty and uniqueness, designed to be worn forever and might we add they are very reasonably priced too.
We are totally in love with her gowns here at Jo Barnes so have teamed our favourites with some sparkles from our collections:
-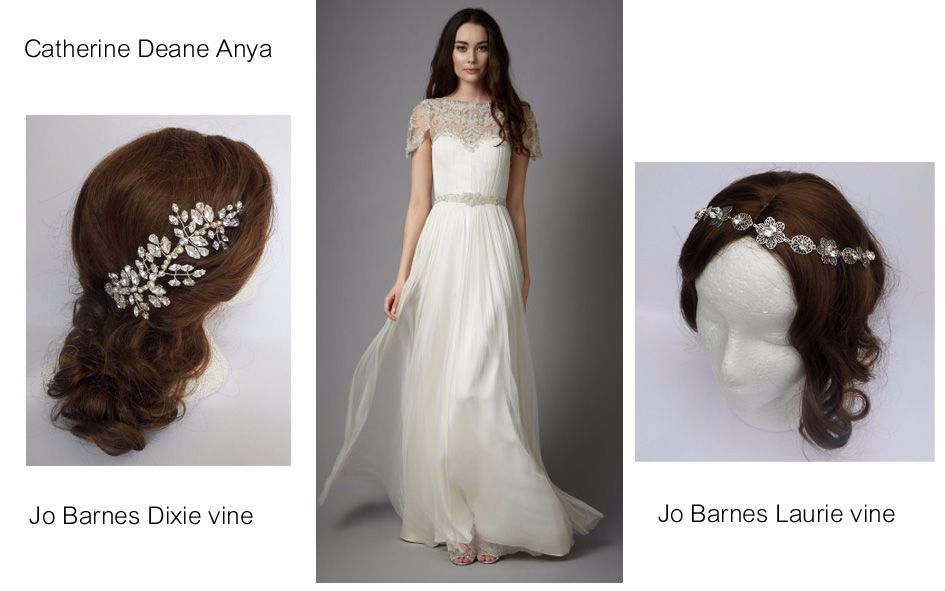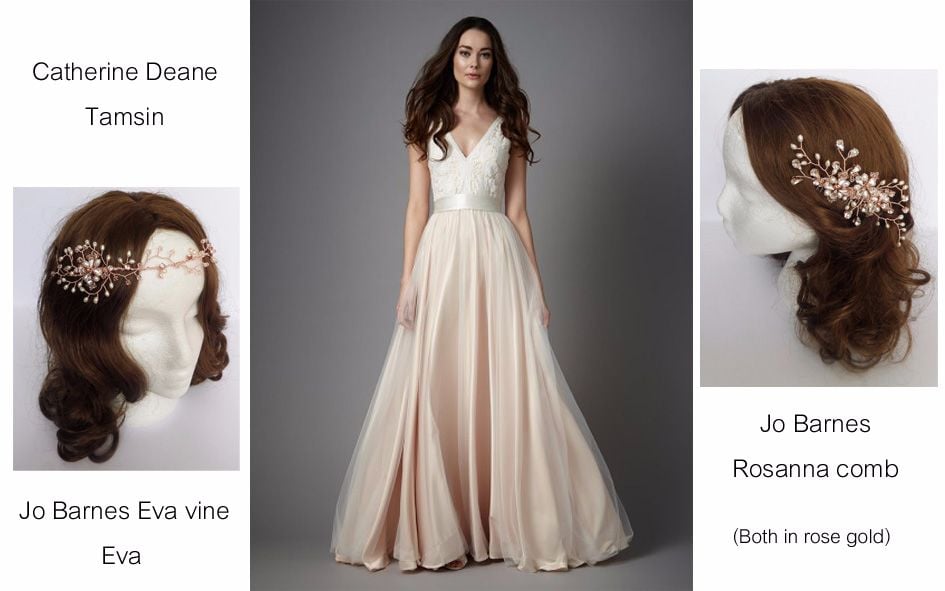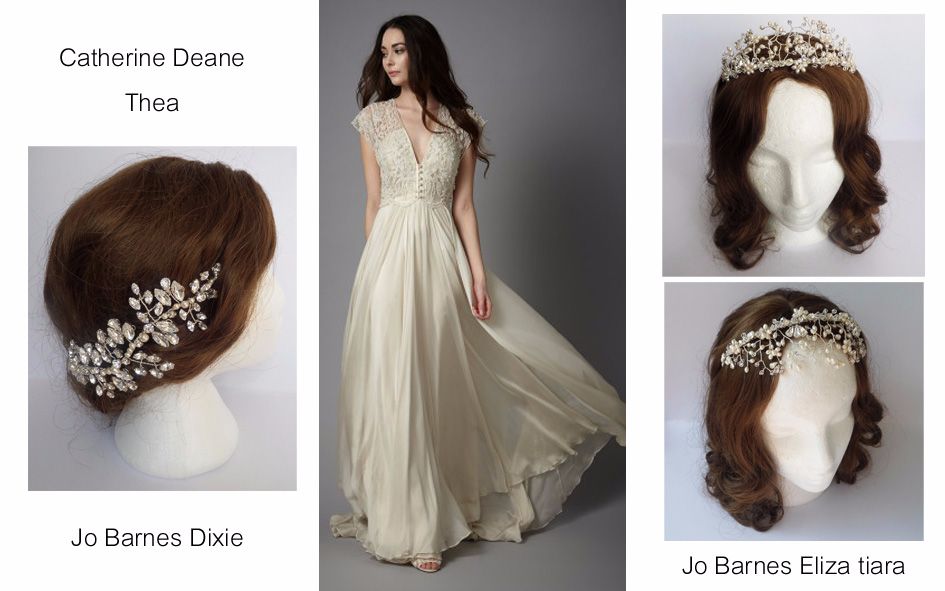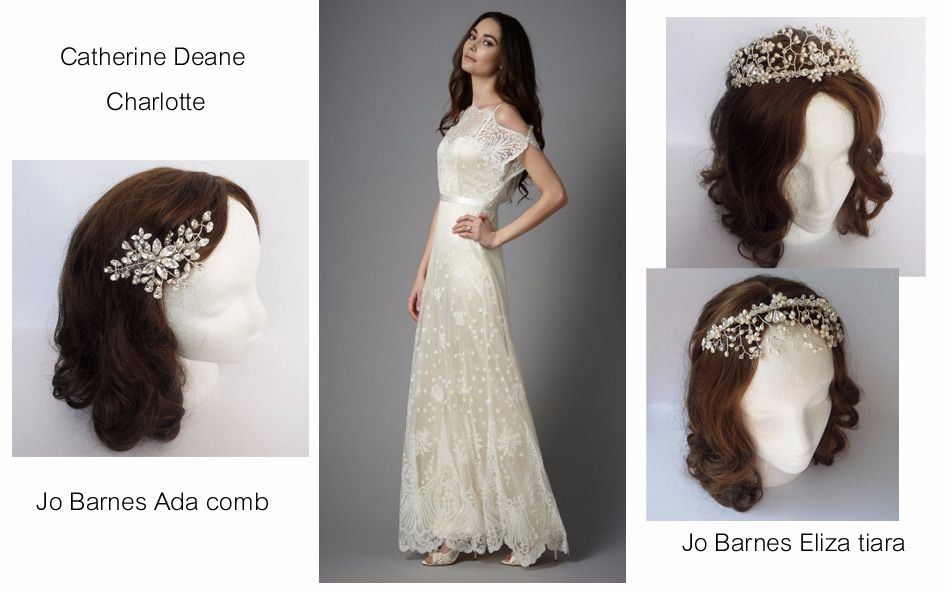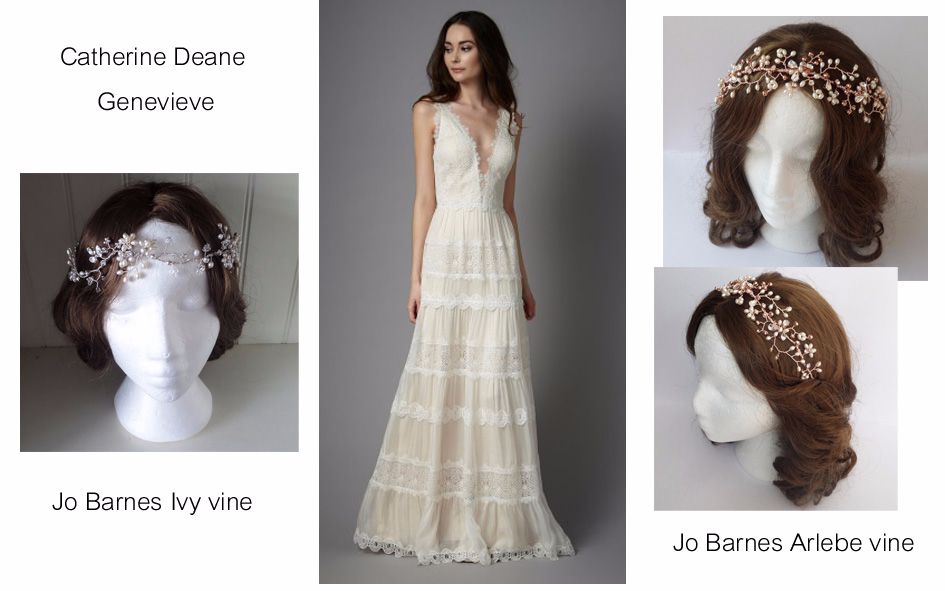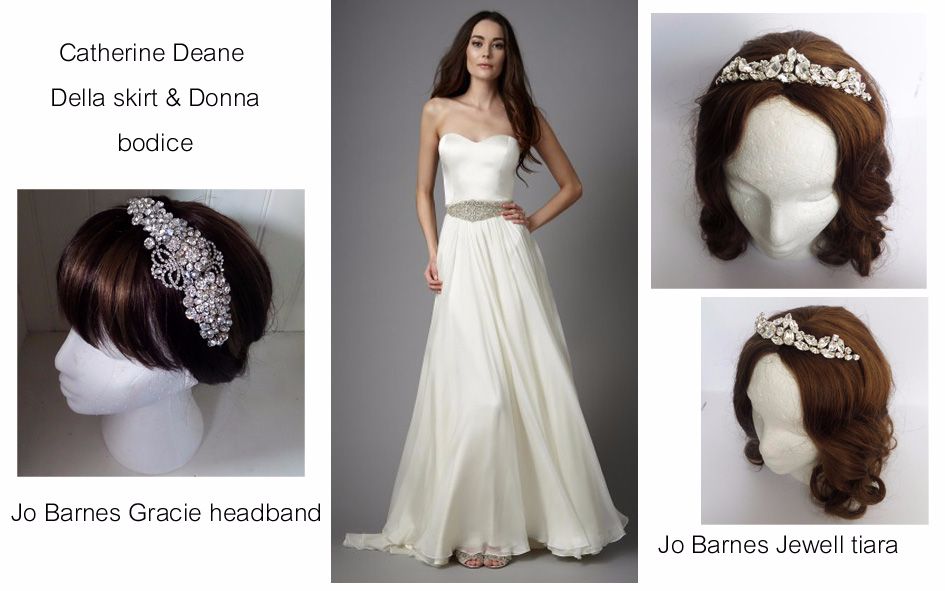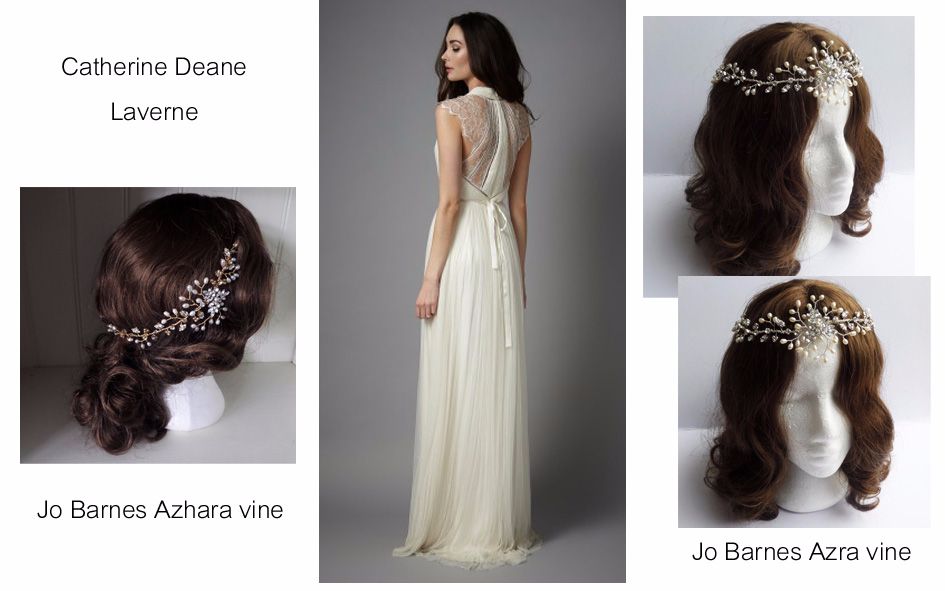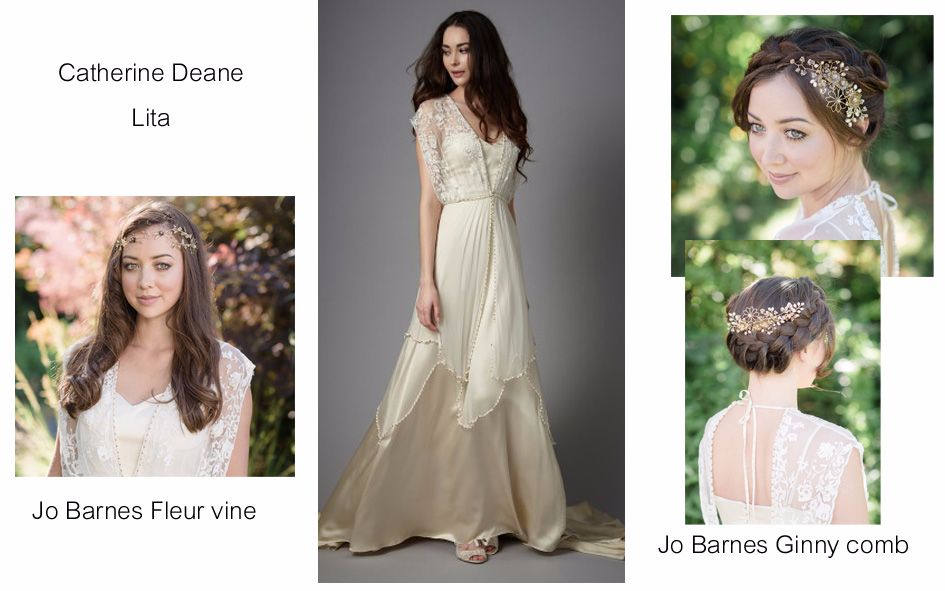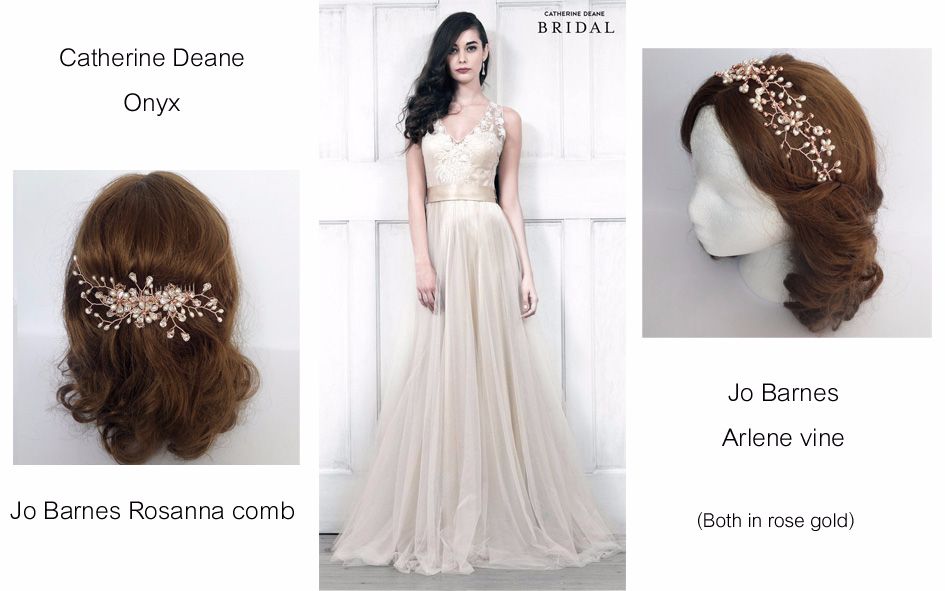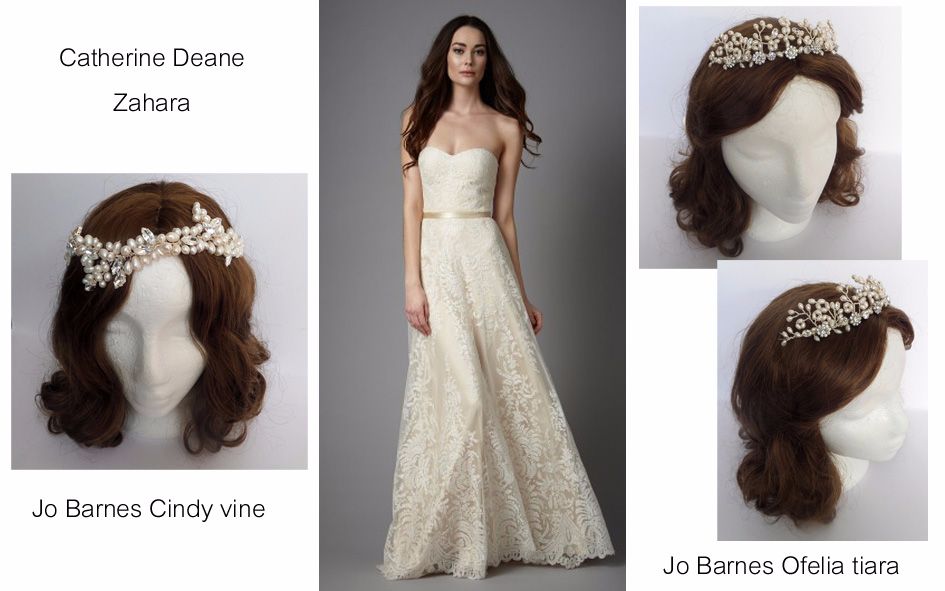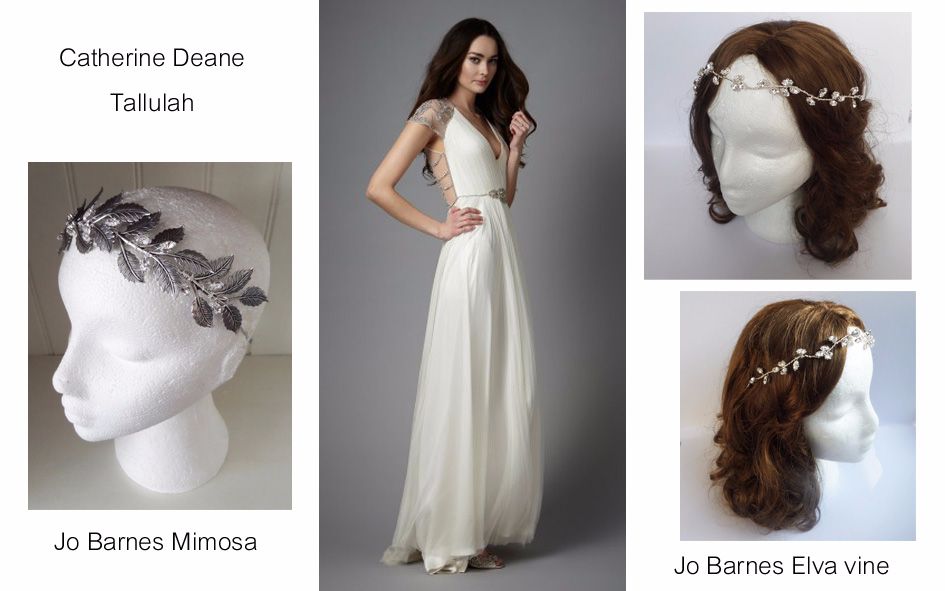 Which one is your favourite????
There are lots more to view on her website these are just our favourites, to view the full collection visit www.catherinedeane.com
Have a wonderful week...
Jo Xxx