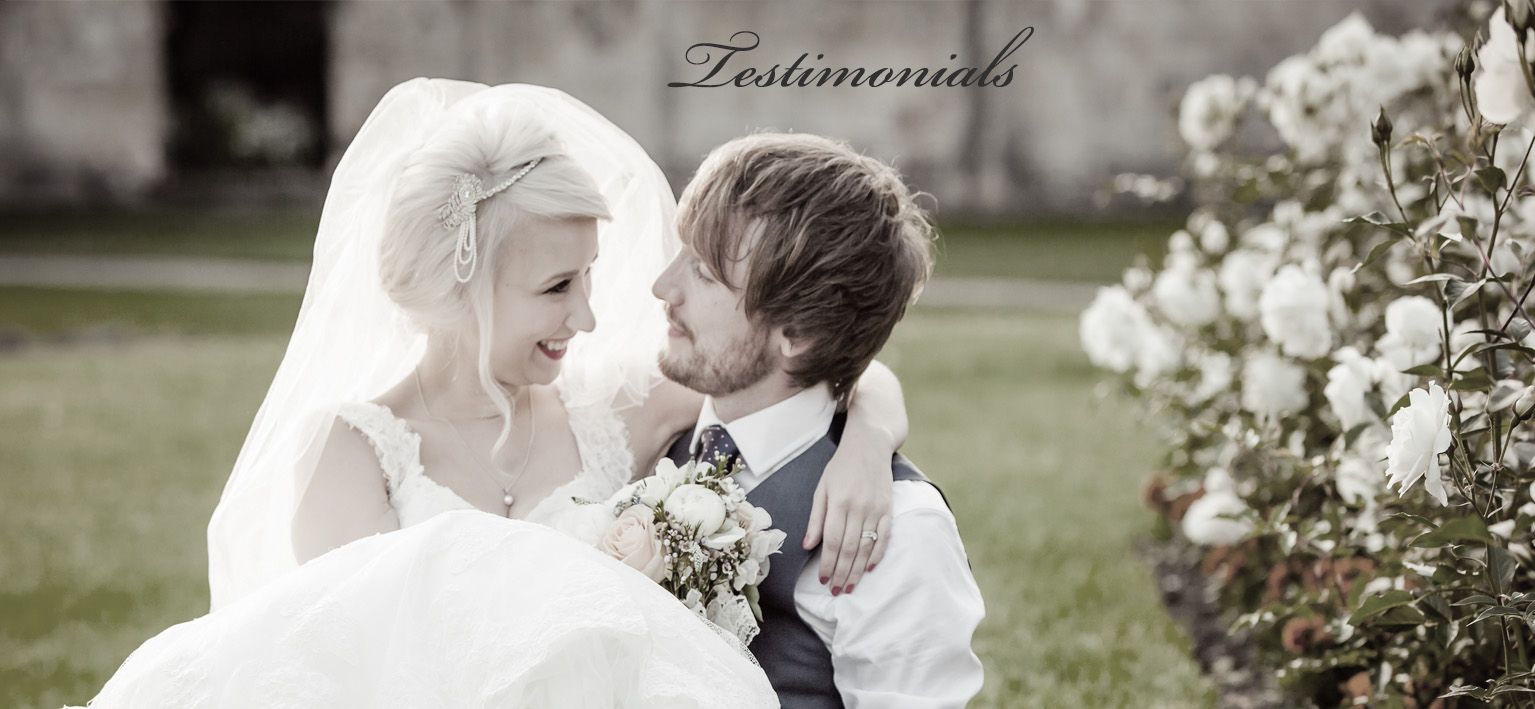 "Jo Barnes has a wide range of accessories and was very accomadating when I was choosing mine. I wanted one that was unique and different and at my wedding and everyone commented saying how they had never seen a headdress like that before and how beautiful it was."
"Jo provides a beautiful range of vintage inspired bridal headwear. I purchased my bridal headband from Jo, and as soon as I purchased it I received an email confirming how long the product would take. The headband was beautifully packaged and presented. Jo is just lovely!".
"I was thrilled with my hairpiece - it was beautifully made and really completed my look. It stayed in all day without me having to refit it - even with crazy dancing! I will treasure the peice forever. Jo was lovely to deal with and I received the peice very quickly."
"Exceptionally happy with the vintage headband I purchased from Jo. Jo takes a personal approach to her customer service, rather than using automated emails she contacts you personally and takes a genuine interest in your special day. The headband was exactly as shown, amazing quality & craftsmanship"
"Jo was amazing to deal with, from the word go she was incredibly helpful and asked to see pictures of my dress to help her understand my vision for my Big Day. I wore Frankie and she was just beautiful and truly perfect! I can't Thank Jo enough!"
"Jo Barnes was extremely helpful from start to finish. The purchasing process was easy and the items available lovely. I had so many compliments on the day about my headress and it really finished off my outfit!"
This block is an item collection and allows multiple similar items to be added and removed. You can drag these items to reorder them.
"I purchased the vintage inspired headband "Gracie" and had it sent all the way downunder to Australia, which says a lot in itself! The headband was absolutely stunning and I received numerous compliments all night on my wedding day! I felt like a princess wearing it!"
"Jo's headresses are absolutely beautiful.I looked around a lot but kept coming back to Jo as nothing else compared.I placed my order very late & just a few days before she went on holiday but she saw how desperate I was & found time to make me the most exquisite piece.I could not have asked for more"
"Jo made me feel, as a customer, valued, special and prioritised. Her communication is clear, concise, prompt and with a real personal feel. I was so impressed with her service and her honesty. She was also able to give me her advice when I asked for it on a particular product. Fantastic!"
"Jo Barnes is a friendly pleasant wedding supplier who is one of few who has remembered the importance of the day in question! This is a special day not simply business. Jo is a warm hearted helpful person who deserves wide recognition."
"I found Jo online and loved her products. What made Jo so special was the personal touch and interest she paid in me and my day. She made me feel important to her and the headpiece was stunning. The best customer experience I have ever had!"
"I never give 10 out of 10 but Jo deserves every point. Her flair for style, design and what suits the individual is outstanding and the quality of her product far outweighs the many I have seen from my search for my bridal accessorises."
"Jo was an absolutely pleasure to deal with - so friendly and offered me valuable advice when deciding on the headpiece to go with my dress. I was undecided by 2 of our breathtaking pieces, so she very kindly sent me both so I could try on. I could have kept both they were that breathtaking!"
"Jo was wonderful, I was increadably happy with the service I received. She was really helpful when it came to choosing my headress and necklace. I particulary liked that Jo was willing to send me a few sample peices so I could choose between them. The products themselves were really beatiful."
"My Essie headband is amazing and Jo is so nice and completed the product ahead of schedule. Delivered in a beautiful box and made to feel really special."
"Buying from the Internet can be problematic and worrying, we sent a number of emails with questions which were answered swiftly. As for the headband itself, it was simply stunning and will be kept for our children in the future. I can't thank Jo Barnes enough for creating something so beautiful!"
"Unlike other suppliers, Jo Barnes realises the importance of the personal touch. The product that I purchased was very unique and of superior quality. When I needed it in a short space of time, she priortised my order without compromising on quality. As a bride, this kind of service is is invaluable"